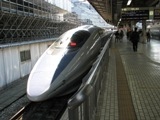 1. Japanese Society in the first decade of the 21st Century.
Click here: Japan Perspective 1
After a prolonged period of painful adjustment following the collapse of the bubble economy around 1990, the economy returned to moderate growth around 2002. But the events of 2008 has once again plunged Japan Japanese society had changed. Old values were eroding, unemployment had risen sharply, the birth rate is the lowest in the world, and millions of young people feel alienated. The national debt has spun out of control, exacerbated by questionable pork barrel schemes. Relations with China and Korea have worsened alarmingly. The political right is in the ascendant. Badly needed educational reform is bogged down in controversy.